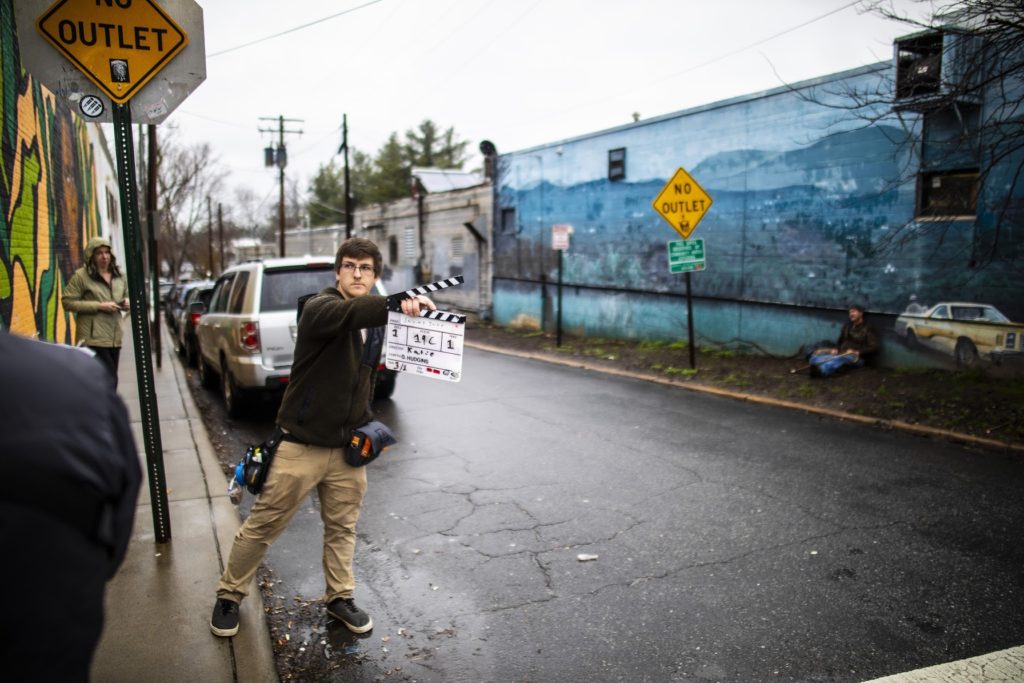 Doll Box Beauty for Commercial and Film
Doll Box Beauty offers makeup artists and hair stylists for commercial and film projects. Our team has years of experience working on sets for commercials, short and feature films. Amanda was recently invited to be a part of a short film here in Asheville, NC called "Saving Jake."
Saving Jake
Local film maker Katie Damien recently contacted our team at Doll Box Beauty to get involved in a project called "Saving Jake." The film is being created for a local nonprofit called Homeward Bound helping end homelessness in WNC and we were happy to help. Doll Box was on set to design makeup for the role of Jake and support cast. The makeup would reflect the hardships of living on the streets.
The Makeup
Jake's story would begin living a life on the streets and the makeup would need to reflect. We would need to make Jake appear dirty and tired through the use of makeup. The makeup concept is simple. I began with some basic flesh tones and stippled in earth tone shadows on the face and hands. This creates the appearance of dirt. I also used a mixture of red tone lip shades under the eyes. As a result, we created the look of illness and exhaustion. The images below are from set of "Saving Jake" and support cast.
For more information on booking our makeup artists for commercial and film Contact our team. We are excited to hear about your upcoming project and are excited to discuss what we have to offer. For more examples of our character and editorial work visit our Portfolio.