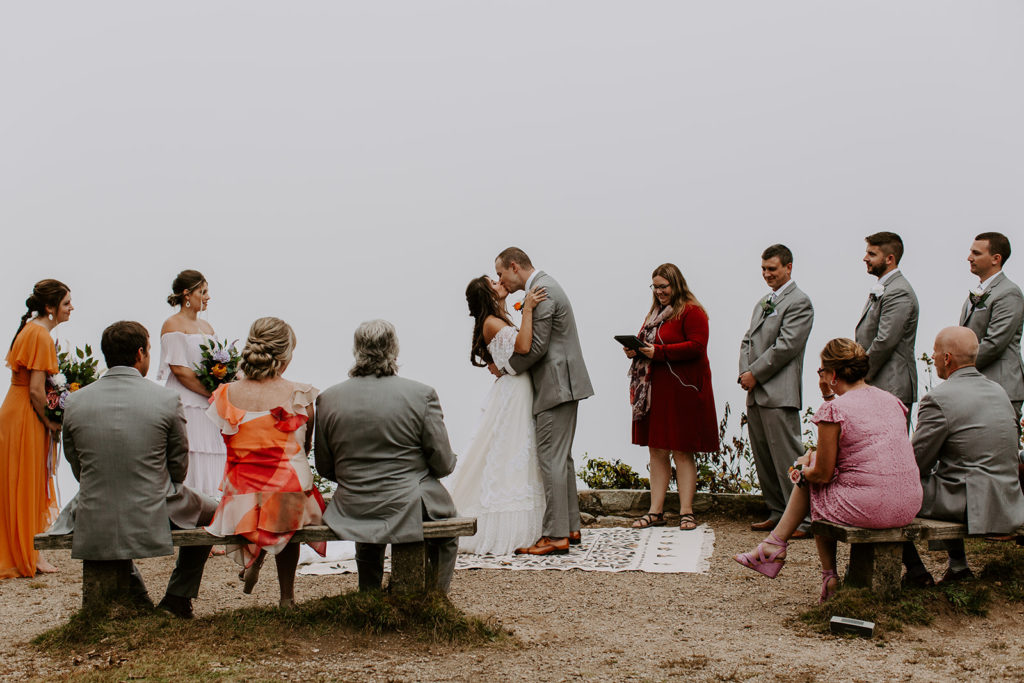 It's the first day of 2021 and we figured we would start it off right with a post. We love seeing new trends surface in wedding style. One of our favorites to rise in popularity is the boho wedding. A style that's a little less formal than a traditional but still full of beauty.
The Dress
Our bride Riley had a stunning boho wedding here in Asheville, NC. She wanted a bohemian theme and it all started with this dress. The dress belonging to her mother was worn in her wedding in the 70's and was passed down to Riley for this beautiful occasion. Flowing with vintage tiered lace and off the shoulder detail, this dress is boho magic and inspired so many beautiful details for the day.
Hair and Makeup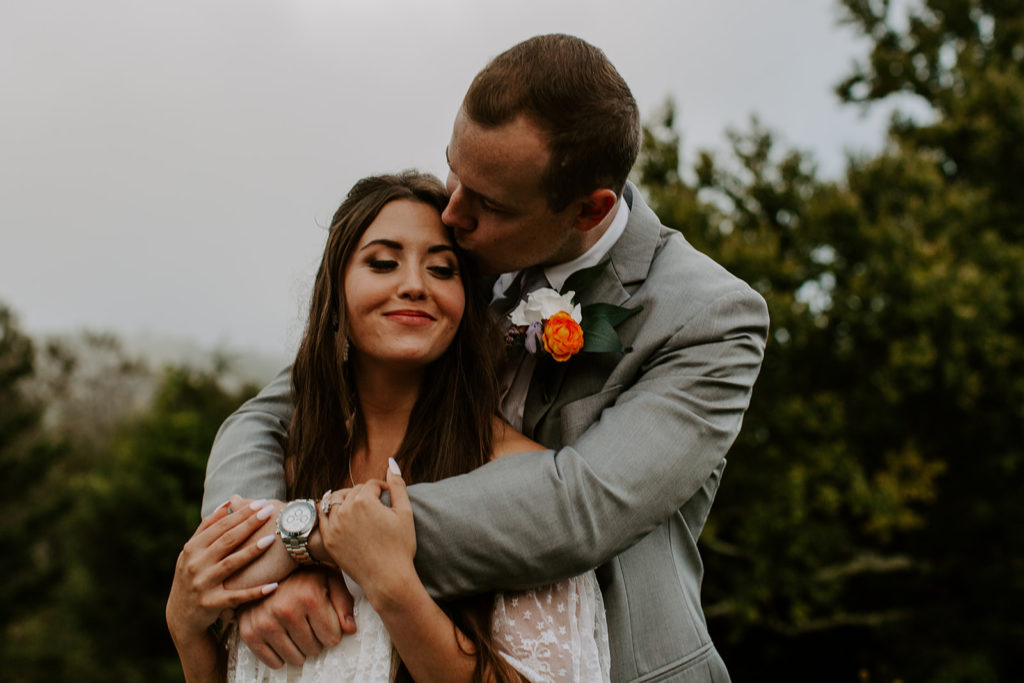 The hair and makeup for Riley's wedding was glamorous yet effortless. Riley really enjoyed wearing makeup and wanted to focus on her eyes. We chose a warm smoky eye, with subtle contour to the face and a neutral pink lip. Hair was soft and beautiful, pulling half the hair back with loose waves and a fishtail braid.
Earthy, Ethereal and Elegant
In the end all the elements came together in a beautiful ceremony at the Buck Springs Gap overlook. One of my favorite elements was the rug which Riley found while traveling and used to inspire the color palette for her floral and bridesmaid's dresses .
Vendors
Makeup by Doll Box Beauty
Hair by AnaRie
Photos by Aly Barnett Photography
Planning Destination Elopements Asheville